"Serving Others…With Humility…In One Accord"
Philippians 2:2-4
At Pattillo Insurance Agency, serving our customers is the most important thing we do.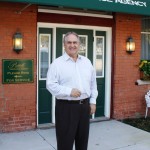 This is an insurance agency where a Promise means a lot!  We promise that we will serve you with enthusiasm and joy as we work towards meeting your insurance needs.
Give us a call today!  Se Habla Espanol.  
Local Number:  972-218-1723
TOLL FREE NUMBER:  855-211-1723
If these things are important to you, then you are in the right place!
Competitive premiums
Customized coverage
Agency reliability
Caring customer service
Top-rated insurance carriers
Our offices are open from 9:00 a.m. to 5:00 p.m. daily, Monday – Friday.
We are closed from Noon to 1:00 for lunch.
Please see the "Contact Us" page for office locations and directions.