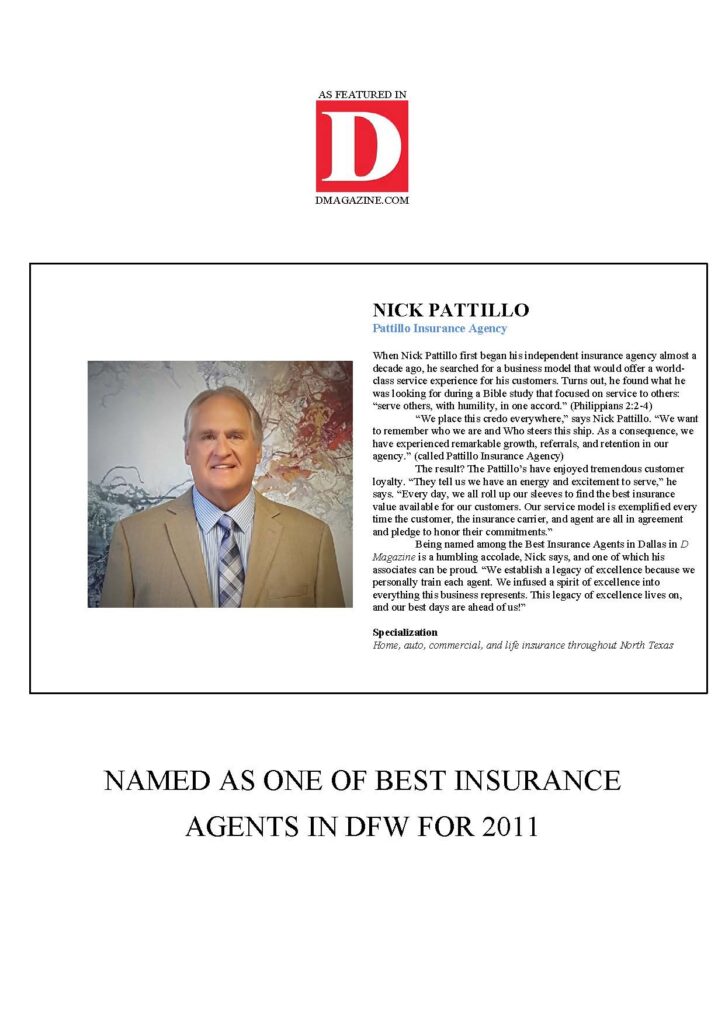 Message from Nick:
Say hello to a guy who avoided any dealings with insurance agents (until I became an owner/agent at age 55). It seems like no one providing an insurance policy could simplify the "insurance-ese" language to make their product – well, understandable! So, my team and I are dedicated to the following four commitments:
Keep the process simple and encourage customer questions.

Serve the needs of our customers, first.

Get the best coverage at the most affordable premium price.

Be a humble, team member for all who are involved in the process.