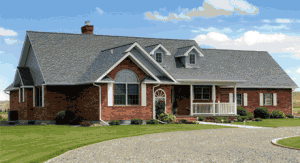 A home can be the cornerstone of a person's financial wealth. From a single dwelling you call home to a portfolio of investment properties, Pattillo Insurance Agency knows how to properly insure each one to help you recover from a loss. We use only the best carriers to bring peace of mind to all of our clients.
Get key Home Insurance coverages such as:
Dwelling Replacement Cost (at current build costs)
Contents Coverage
Loss of Use Coverage (to cover alternate living expenses while rebuilding)
Liability Coverage Extended to Your Family
Specialty Coverages for Jewelry, Fine Arts, & Electronics
… and many more!
To get a quote, contact Orlando by phone  at 972-218-1723
or by e:mail  orlando@pattilloinsurance.com
TOLL FREE NUMBER:  855-211-1723
Pattillo Fact:  Most insurance agents would lead you to believe that you cannot change insurance companies mid-year. This is simply not true. Change is what drives free markets, and we welcome the opportunity to shop your insurance policies for you at anytime, regardless if your insurance premiums are escrowed or paid directly.
"Serving Others…With Humility…In One Accord"